We are an approved
Luxury Home Mortgage Advisor.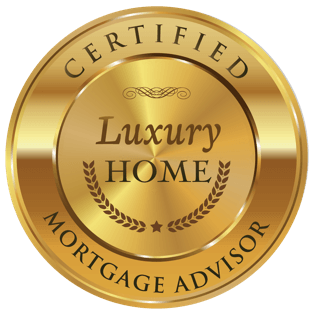 This designation is for mortgage brokers who specialize in working with High-Net-Worth-Individuals (HNWIs) and Luxury Homeowners. The Luxury Home Mortgage Advisor™ (LHMA™) certification and education program was created as a resource for mortgage professionals committed to serving high-net-worth households (HNWHs).
The course focuses on High-Net-Worth-Households (HNWHs), those with investable assets ranging from one million to thirty million dollars, excluding their principal residence. This sophisticated market has highly different mortgage needs than today's mainstream mortgage client.
Earning the Certified Luxury Home Mortgage Advisor designation requires individuals to complete a comprehensive online course. Then, pass an exam, and maintain active membership in the Luxury Home Mortgage Group.